INCLUDEON – an accessible e-work platform.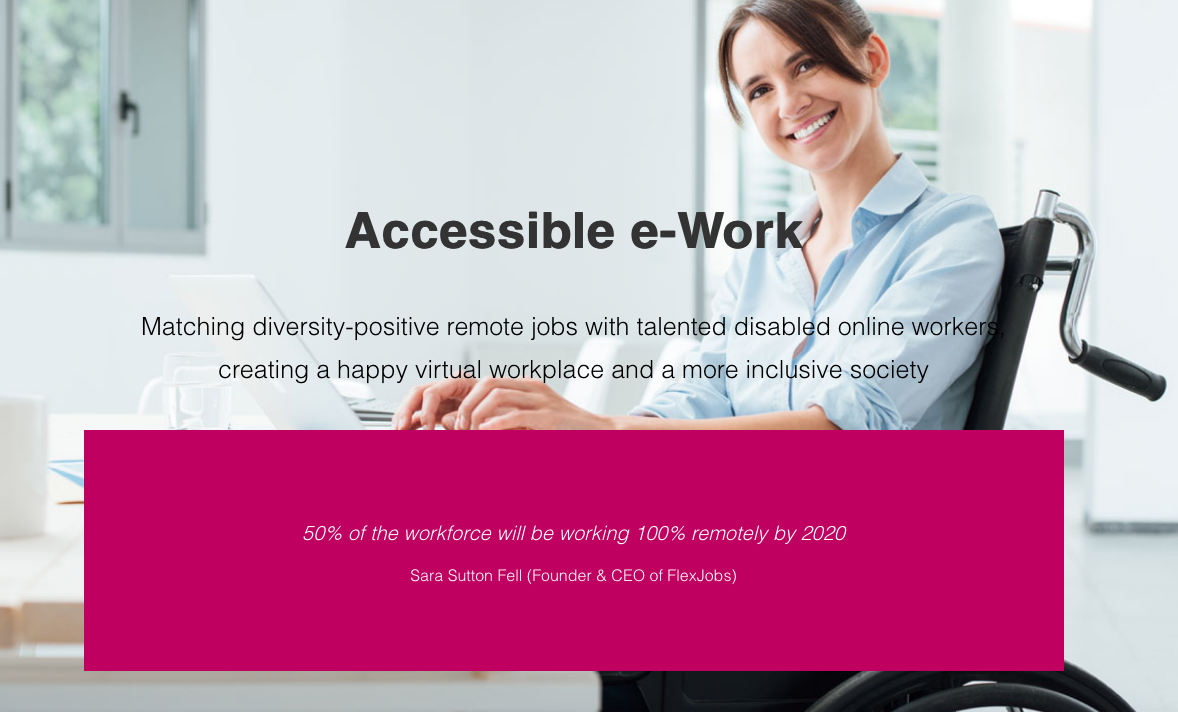 Includeon – a virtual work platform accessible to Deaf and disabled people.
We are an e-work platform accessible to Deaf and disabled people, bringing together the best online freelance, HR and Occupational Health practices and artificial intelligence to create inclusive and easy-to-use virtual workplace.
Includeon – is a blend of two words:

inclusion – "the action or state of including or of being included within a group or structure"; and

deon – a Greek word, which stands for "obligation, ethical duty, need."

Our vision:
To make the Internet economy and remote working and hiring fairer and accessible to all.
Collaborate with us!
We'd love to collaborate with all those interested in accessible online work. We are very enthusiastic about taking this project from initial idea all the way to implementation, working closely with potential users and testers to understand objectives and various processes related to user experience design and accessibility.
Please email us at hello@bepartofithub.org if you'd like to help us co-design Includeon.
For more information please visit www.includeon.com.